Save $25 on the Best Pest Services in Lancaster
What kind of problem are you having? Select all that apply.
Pest Control in Lancaster
Along with the busy life you lead putting food on the table, spending time with family, and supporting the Lancaster community, a pest infestation can be overwhelming. But when unwanted bugs or rodents rear their heads in your home, you're not alone! Our team at Eco Serve specializes in fast, personalized, and minimally invasive pest control in Lancaster so you can put your pest problems behind you. Our highly trained exterminators are trained and equipped to handle:
Ants
Moths
Cockroaches
Stinging insects
Powder post beetles
Spiders
Rats
Mice
Bed bugs
And more!
Image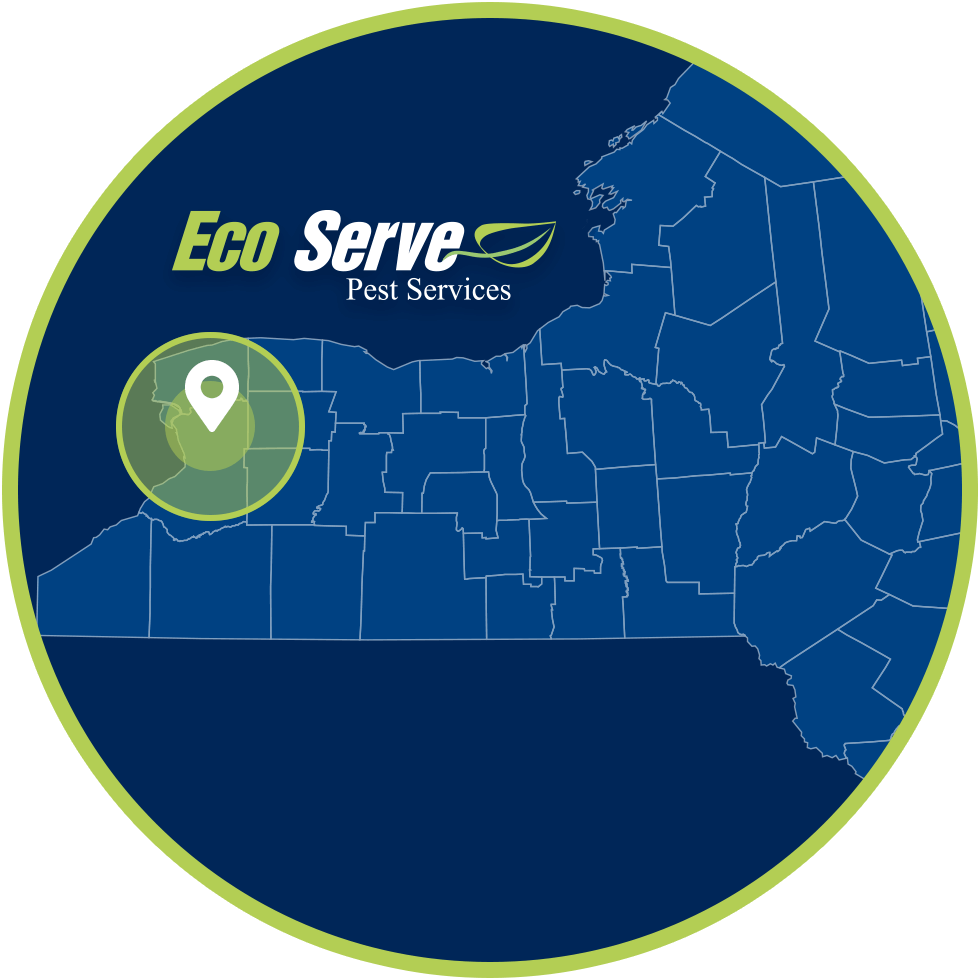 Guaranteed Service You Won't Regret
While we admire the take-care-of-business, do-it-yourself attitude of Western New Yorkers (that's who we are, after all), we've also seen how DIY solutions fall flat, endanger families, and ruin folks' property. As a professional pest control company, we extensively train each of our exterminators so they know just how to deliver holistic, safe, and effective pest control. Our number one goal is the health of your family.
Our pest control services in Lancaster include:
Fast service of when you contact us.
A pest inspection by one of our experienced exterminators.
Courteous and informative customer service.
Recurring treatments as low as $48/month.
Eco-friendly and family-safe pest treatments.
Unlimited service visits.
Guaranteed results for 30 days.
If you want a service that's guaranteed to solve your insect or rodent problem, Eco Serve is here for you. Whether you need expert bed bug treatment, mosquito control, or help getting rid of a carpenter ant infestation, we have the quality solutions you deserve.
Save $25 On Your Initial Service
Looking for ongoing pest control AND some savings? Sign up for our Eco Premium or Premium Plus Plan and save $25 on your first service! Enjoy the savings and the peace of mind knowing your home is protected from any annoyance. This coupon applies whether you are in Amherst, or other surrounding Western New York cities. 
Stinging Insect Control in Lancaster
A swarm of wasps can ruin your desire to enjoy the weather outdoors. If yellow jackets, hornets, bees, or other stinging insects are detracting from time in the outdoor space around your home, our stinging insect exterminators can help. We offer fast service, safe treatment, and ongoing support to take care of any infestation.
Our stinging insect control in Lancaster includes:
Speedy services.
A careful inspection and species identification.
Service from our friendly and highly trained exterminators.
Species-specific treatment for maximal effect.
Family- and eco-friendly solutions.
Our 30-day guarantee.
As a pest control company with more than 20 years of experience, we're confident we'll be able to quickly resolve any stinging insect issues you're facing, as well as make your home less attractive for future colonies.
Rodent Control in Lancaster
Rodents in your home are never ideal. These pests can cause electric fires from wire chewing, carry dangerous diseases that can be passed on to family and pets, and are a general menace to your home. If your house has rodents, it's time to get them out with the help of our expert exterminators. Rodent control in Lancaster has never been so easy with Eco Serve Pest Services in the area. Our Eco Guard Plan doesn't just get rid of rats and mice, we also set up preventative measures to make sure they don't get in again–keeping you and your family in a peaceful home.
When you work with our exterminators, you can expect:
A thorough inspection to see where rodents are entering and exiting your home.

Our technicians will seal cracks and crevices to keep the pests out for good. 

Bait stations and traps in order to catch any rodents roaming around.
We want you in a home you feel safe and secure in, and our rodent control in Lancaster will get you one step closer to that, getting rid of the unwanted guests that crawled their way in. We even have a $25 off special on initial services, so don't wait any longer for rodent relief.