Eco Serve Pest Services in Lockport
What kind of problem are you having? Select all that apply.
Pest Control in Lockport
Are pests taking over your home in Lockport? Don't worry; our expert exterminators are here to provide fast and reliable residential pest control services. With our specialized treatments and personalized care, we'll help you get rid of those annoying pests once and for all. We service the following pests:
Ants
Roaches
Spiders
Silverfish
Fleas
Moths
And more!
Choose Eco Serve for all your residential pest control needs in Lockport. Our friendly and experienced team is committed to providing excellent customer service and ensuring your complete satisfaction. Don't let pests take over your home any longer. Call us today, and let us help you create a bug-free environment for your family and pets.
Image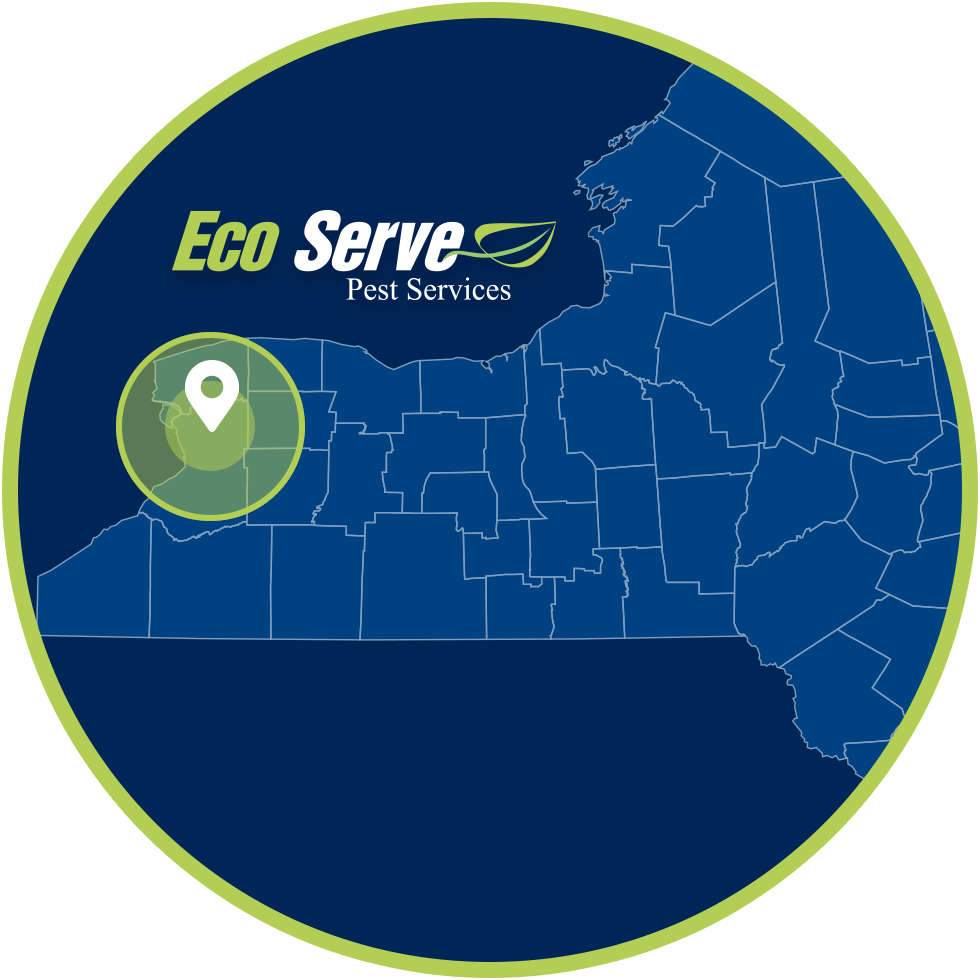 Local Exterminators in Lockport
Looking for reliable residential pest control in Lockport? Look no further! Our team of expert exterminators is here to help you get rid of those pesky pests and keep your home pest-free. With our comprehensive general pest control services, we can handle all the common household pests you may encounter, including ants, roaches, spiders, silverfish, fleas, moths, and much more. Choose us for:
Thorough pest inspection to identify the problem areas in your home
Quick and effective treatments that target the specific pests you're dealing with
Family and pet-friendly solutions to ensure the safety of your loved ones
Recurring services to prevent future infestations and keep your home pest-free
Friendly and personalized customer service to address all your concerns
Don't let pests take over your home. Call us today and let our expert exterminators in Lockport take care of all your pest control needs. Enjoy a bug-free home and peace of mind for you and your family!
Ant Control in Lockport
Are you tired of dealing with ants in Lockport? Look no further! At Eco Serve, we offer top-notch residential pest control services to help you get rid of those pesky intruders.
Here's what you can expect when you choose our expert exterminators:
Comprehensive pest inspection: We'll thoroughly assess your property to identify and understand the extent of the pest problem.
Personalized customer service: We prioritize your satisfaction and provide friendly, courteous, and personalized consultation throughout the process.
Family and pet-friendly solutions: With Eco Serve, you can have peace of mind knowing that our treatments are safe for your family and pets.
Fast and efficient service: We provide same-day and next-day service to address your pest issues promptly.
Affordable pricing: Our pest control services start as low as $48/month, offering you cost-effective solutions to protect your home.
At Eco Serve, we understand that pests can disrupt your peace of mind and pose threats to your family and property. Trust our team of experts to provide general pest control services tailored to your needs. With our commitment to industry standards and memberships in respected associations like the National Pest Management Association and the New York Pest Management Association, you can rest assured that you're in capable hands.
Bed Bug Control in Lockport
Struggling to sleep peacefully due to bed bugs in your home? Say goodbye to these annoying pests with our science-based and affordable bed bug control service in Lockport. Discover the benefits of choosing Eco Serve Pest Services:
Thorough bed bug inspection to assess the severity of the infestation
Family-friendly bed bug treatments that prioritize the safety of your loved ones and pets
Guaranteed protection with our 30-day warranty, ensuring peace of mind
Expert bed bug exterminators in Lockport who utilize high-quality products and practice Integrated Pest Management techniques
Fast and easy relief from bed bugs, allowing you to reclaim your restful sleep
Don't let bed bugs disrupt your life any longer. Choose Eco Serve Pest Services and experience the difference our professional bed bug exterminators can make. Say goodbye to sleepless nights and hello to a pest-free home. Contact us today for effective bed bug control in Lockport.
Rodent Control in Lockport
Are rats and mice becoming a frequent problem in your Lockport home? Don't let these unwelcome pests take over - take control of the situation with our professional rodent exterminator service. Eco Serve Pest Control has the expertise and experience to handle your rodent issues effectively. Here's what we offer:
Free Rodent Inspection: Our team will thoroughly inspect your property, both interior and exterior, to identify the areas where rats and mice are gaining entry.
Exterior Rodent Baiting: We will strategically place safe and effective bait stations around the exterior of your home to lure and eliminate rodents before they can enter.
Interior Trapping: If rats or mice have already made their way inside, we will set up trapping methods to ensure their removal and prevent further infestations.
Rodent Exclusion: Our experts will seal gaps, cracks, and other potential entry points to keep rodents out for good. This preventive measure is an integral part of our comprehensive pest control strategy.
Recurring or One-Time Service: We offer both ongoing and one-time rodent control service options tailored to meet your specific needs and budget.
Take action now to prevent further damage caused by rodents. Contact our rodent exterminator service in Lockport today to get rid of rats and mice once and for all. Together, we can create a pest-free environment for you and your family.
Stinging Insect in Lockport
Looking to enjoy the outdoors in Lockport without the hassle of stinging insects? Choose Eco Serve for your residential pest control needs. Our experts specialize in stinging insect control and provide top-notch services to keep your family and pets safe. Here's why you should choose us:
Comprehensive pest inspection: Our team will conduct a thorough inspection to identify the specific species bothering you, including bees, wasps, yellow jackets, paper wasps, and more.
Family and pet-safe options: We prioritize your safety and offer family-safe treatment options to ensure every nest is handled carefully.
Fast, flexible scheduling: We respond promptly to minimize your exposure to stinging insects, and we even offer Saturday service to accommodate your busy schedule.
100% satisfaction guarantee: We take pride in the quality of our work, and we back it up with a 30-day satisfaction guarantee. If the pests return within 30 days, we'll re-treat your home at no extra cost to you.
Don't let stinging insects ruin your outdoor enjoyment in Lockport. Trust Eco Serve Pest Services for reliable and effective stinging insect control. Contact us today for a pest inspection and get rid of those pests once and for all.